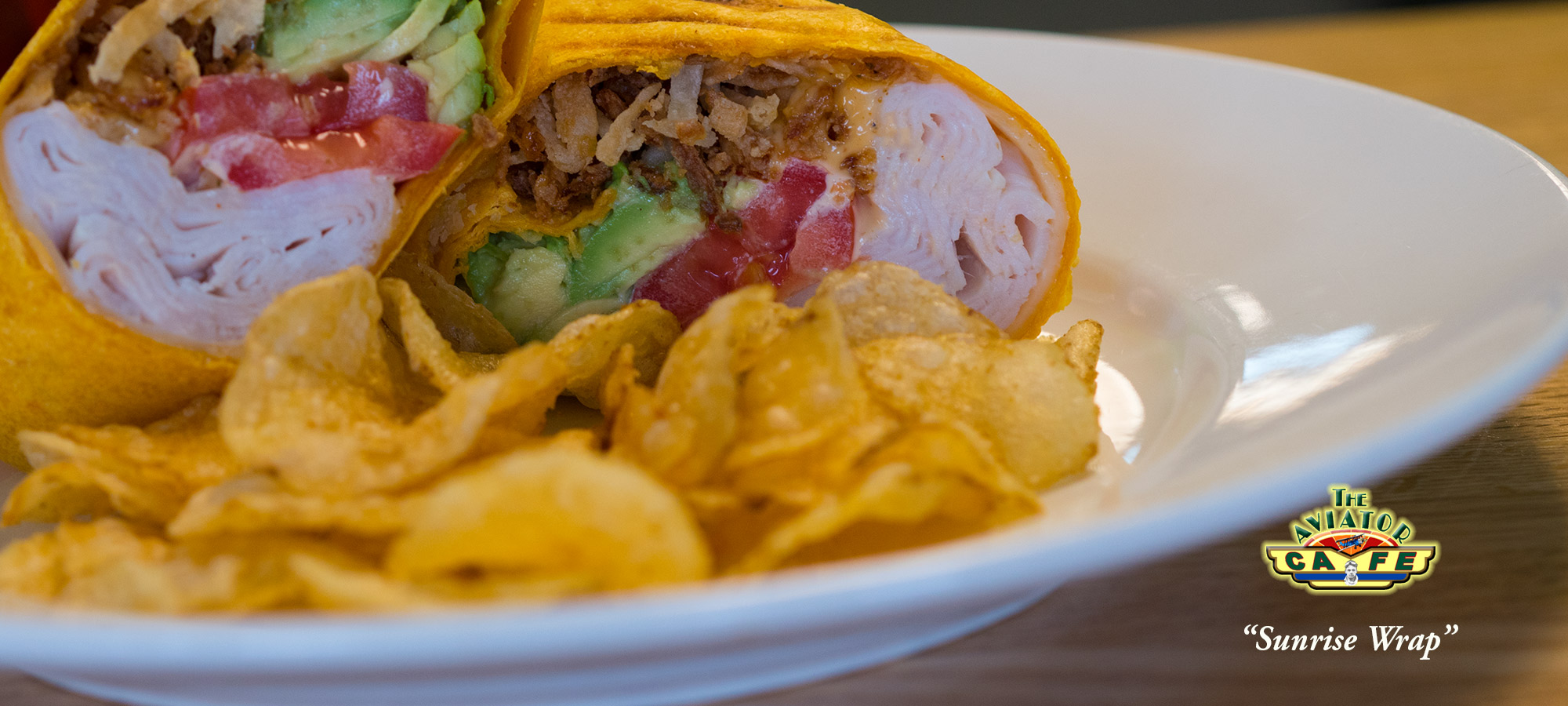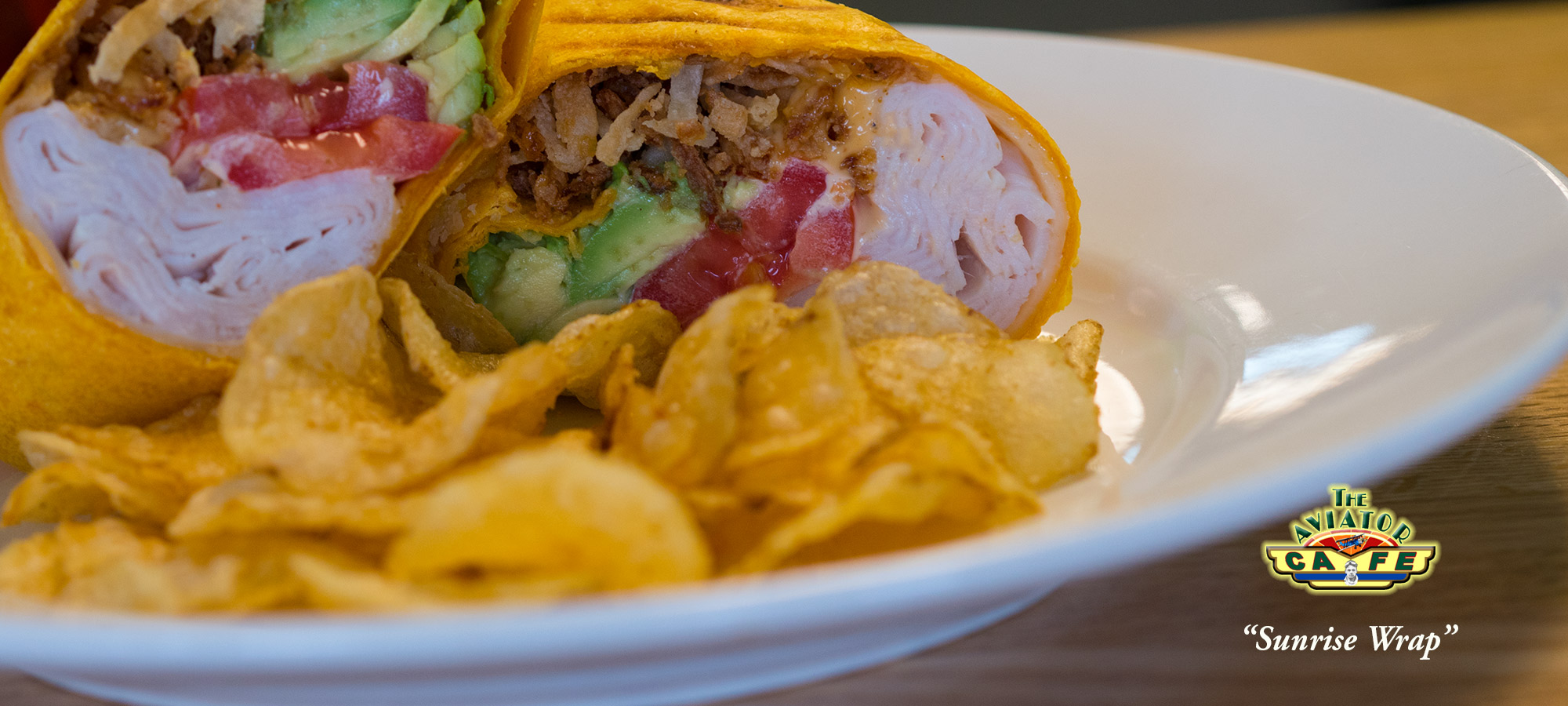 Slide One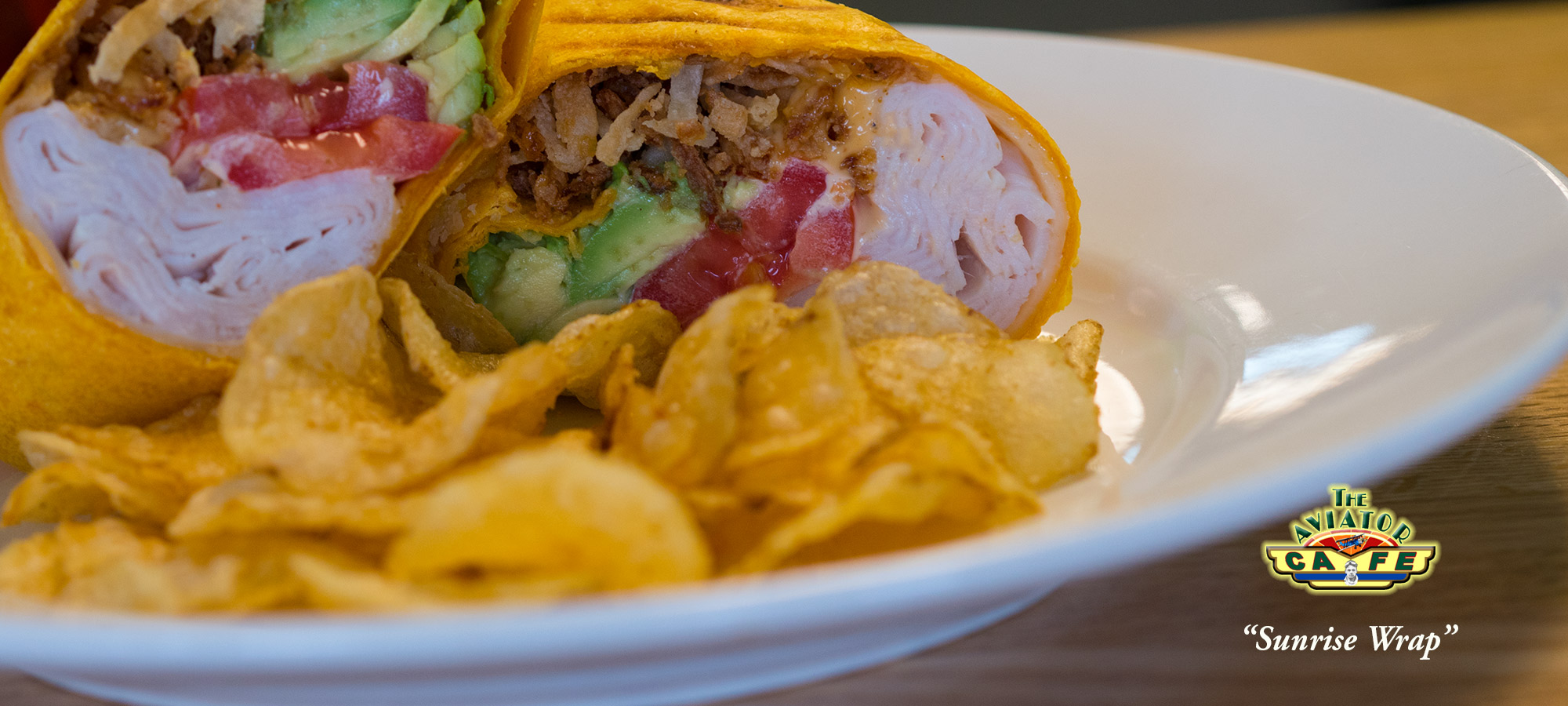 Slide One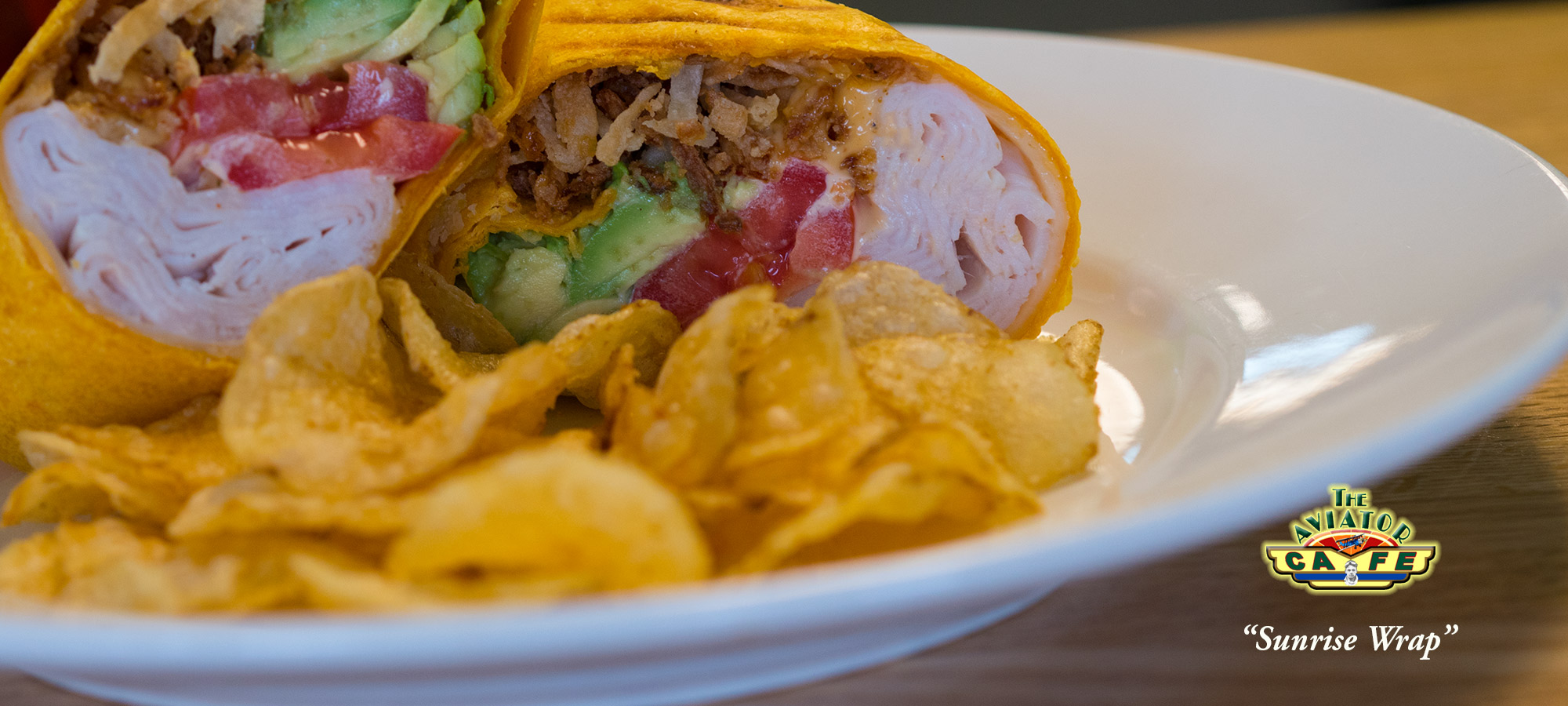 Check our online ordering to see our daily specials and up to date menu items/prices.
"BREAD AND GLUTEN FREE OPTIONS "
ALL ITEMS CAN BE SERVED ON GLUTEN FREE BREAD OR TORTILLA 2.50 NAAN
FLAT BREAD FOR AN ADDITIONAL 2.50. WHEAT ROLLS ARE AVAILABLE
AT NO EXTRA CHARGE.
OUR BEST SELLERS
WILLS PRIME DIP
OUR HOUSE ROASTED SHAVED BEEF, AGED SWISS, CRISPY TOBACCO ONION'S & THYME AIOLI. SERVED ON A HOME MADE BUTTERED GRILLED PANELLA ROLL AND SERVED WITH A CUP OF SALTY AUJUS DIP.
CLASSIC CORNED BEEF REUBEN
THINLY SLICED CORNED BEEF, TANGY SAUR KRAUT, AGED SWISS CHEESE AND ZINGY THOUSAND ISLAND DRESSING. SERVED ON BUTTERED & GRILLED MARBLE RYE
THE BUFFALO CHICKEN QUESADILLA
ALL WHITE MEAT CHICKEN STRIPS, FRIED, CHOPPED AND TOSSED IN OUR HOUSE WING SAUCE, PEPPERJACK AND CHEDDAR CHEESE BLEND, A SPICY CHIPOLTE AIOLI ON A JALAPENO CHEDDAR TORTILLA. GRILLED AND SERVED WITH OUR FAMOUS RANCH
PORTOBELLA FLAT BREAD PANINI
OVEN ROASTED PORTOBELLA MUSHROOMS, SLICED ROMA TOMATOES, SWEET BANANA PEPPERS, AVOCADOS,BLACK OLIVES, SPUN CARROTS, CUCUMBERS, CARMELIZED ONIONS, ORGANIC BABY LETTUCES, SLICED PROVOLONE CHEESE, BASIL AIOLI, BALSAMIC SUB SAUCE, SALT, PEPPER, AND OREGANO. GRILLED TO PERFECTION ON NAAN FLAT BREAD
SPICY CAJUN SHRIMP PO-BOY
SERVED ON A TOASTED HOGIE ROLL WITH LETTUCE TOMATO AND SLICED PICKLES, TOPPED WITH SPICY CAJUN REMULADE SAUCE.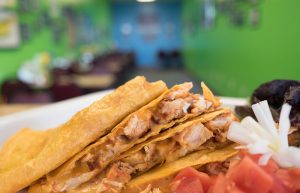 Buffalo Chicken Quesadilla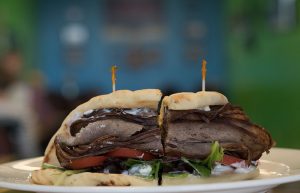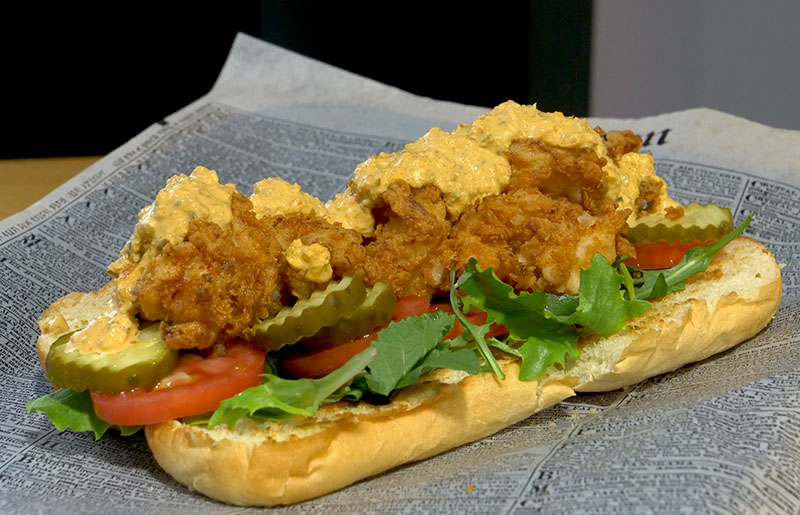 Spicy Cajun Shrimp Po-Boy
CRAB AND AVOCADO QUESADILLA
A BLEND OF SURIMI CRAB, AVOCADO, CHEDDARJACK CHEESE AND CHIPOLTE AIOLI. SERVED ON A SPINACH TORTILLA AND GRILLED TILL CRISP. SERVED WITH A SIDE OF SOUR CREAM
PEGGY'S CHICKEN QUESADILLA
BLACKENED CHICKEN BREAST CHOPPED AND MIXED WITH CHEDDAR JACK CHEESE, SERVED ON A CRISPY JALAPENO CHEDDAR TORTILLA. COMES WITH A SIDE OF SOUR CREAM
GREEK GYRO
THINLY SLICED LAMB GYRO MEAT, TATZIKI SAUCE, FETTA CHEESE, SICED ROMA TOMATOES, MARINATED RED ONIONS & SPUN CUCUMBERS. SERVED ON NANA FLAT BREAD.
JUMBO MEAT BALL HOAGIE
THREE JUMBO MEAT BALLS, MARINARA SAUCE, PROVOLONE CHEESE BAKED ON AN ITALIAN HOAGIE ROLL
CHICKEN PARM PANINI
FRIED CHICKEN BREAST, TOPPED W/ MARINARA SACE, PROVOLONE AND PARMESIAN CHEESES , BASIL AIOLI ON A CIABATTA BREAD & PANINI PRESSED
EL CUBANO SANDWICH
MOJO PORK, HONEY HAM, SWISS CHEESE, CUBAN MUSTARD SAUCE SERVED ON A CUBAN BREAD ROLL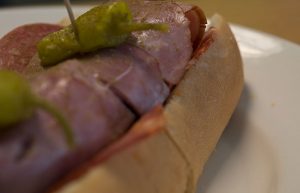 CHEF SALAD
HAM, TURKEY, AMERICAN CHEESE, SPUN CARROTS, SPUN CUCUMBERS, DICED TOMATOES, SLICED BLACK OLIVES ON A BED OF ORGANIC BABY LETTUCES
HALF 
WHOLE 
ANTIPASTO SALAD
CAPICOLA HAM, GENOA SALAMI, HAM, PROVOLONE CHEESE,SPUN CUCUMBER'S, DICED TOMATOES, SLICED BLACK OLIVES, PEPERONCINI PEPPERS AND MARINATED RED ONIONS ON A BED OF ORGANIC BABY LETTUCES
HALF 
WHOLE 
GARDEN SALAD
SPUN CARROTS, SPUN CUCUMBERS, DICED TOMATOES, SLICED BLACK OLIVES AND MARINATED RED ONIONS, ON A BED OF ORGANIC BABY LETTUCES
HALF 
WHOLE 
TUNA SALAD PLATTER
1 SCOOP TUNA SALAD, 1 SCOOP POTATO SALAD, 1 SCOOP SNAPPY SLAW, SERVED ON A BED OF ORGANIC BABY LETTUCES TOPPED WITH SLICED ROMA TOMATOES, SLICED BLACK OLIVES , SPUN CARROTS, SPUN CUCUMBERS AND DRESSING
BLACKENED CHICKEN SALAD PLATTER
1 SCOOP BLACKNED CHICKEN SALAD, 1 SCOOP POTATO SALAD, 1 SCOOP SNAPPY SLAW, SERVED ON A BED OF ORGANIC BABY LETTUCES TOPPED WITH SLICED ROMA TOMATOES, SLICED BLACK OLIVES , SPUN CARROTS, SPUN CUCUMBERS AND DRESSING
CREAMY EGG SALAD PLATTER
1 SCOOP CREAMY EGG SALAD, 1 SCOOP POTATO SALAD, 1 SCOOP SNAPPY SLAW, SERVED ON A BED OF ORGANIC BABY LETTUCES TOPPED WITH SLICED ROMA TOMATOES, SLICED BLACK OLIVES , SPUN CARROTS, SPUN CUCUMBERS AND DRESSING
TRIO SCOOP PLATTER
1 SCOOP CREAMY EGG SALAD, 1 SCOOP BLACKENED CHICKEN SALAD, 1 SCOOP TUNA SALAD, SERVED ON A BED OF ORGANIC BABY LETTUCES TOPPED WITH SLICED ROMA TOMATOES, SLICED BLACK OLIVES , SPUN CARROTS, SPUN CUCUMBERS AND DRESSING
CHOOSE YOUR DRESSING 0NE 2 OZ PER HALF SIZE AND ONE 4OZ PER WHOLE SIZE
CHOOSE YOUR DRESSING 0NE 2 OZ PER HALF SIZE AND ONE 4OZ PER WHOLE SIZE RANCH, BLUE CHEESE, ITALIAN VINAGRETTE BALSAMIC VINAIGRETTE, THOUSAND ISLAND OR HONEY MUSTARD ADD AN ADDITIONAL DRESSING FOR 
BLACKENED CHICKEN SANDWICH
SERVED ON A BUTTERED TOASTED KAISER ROLL, CHEDDAR CHEESE, BIBB LETTUCE, SLICED BEEF STEAK TOMATOES AND SLICED RED ONION

FRIED CHICKEN SANDWICH
SERVED ON A BUTTERED TOASTED KAISER ROLL, CHEDDAR CHEESE, BIBB LETTUCE, SLICED BEEF STEAK TOMATOES AND SLICED RED ONION
*1/4 LB SMOTHERED BBQ BACON CHEESE BURGER
SERVED ON A BUTTERED TOASTED KAISER ROLL, SMOTHERED IN BBQ SAUCE, CHEDDAR CHEESE, HICKORY SMOKED BACON & CARAMALIZED ONION
1/4 LB IMPOSSIBLE BURGER (VEGETARIAN) 
SERVED ON A BUTTERED TOASTED KAISER ROLL, BIBB LETTUCE, SLICED BEEF STEAK TOMATOES AND SLICED RED ONION
1/4 LB IMPOSSIBLE CHEESE BURGER (VEGETARIAN)
SERVED ON A BUTTERED TOASTED KAISER ROLL, CHEDDAR CHEESE, BIBB LETTUCE, SLICED BEEF STEAK TOMATOES AND SLICED RED ONION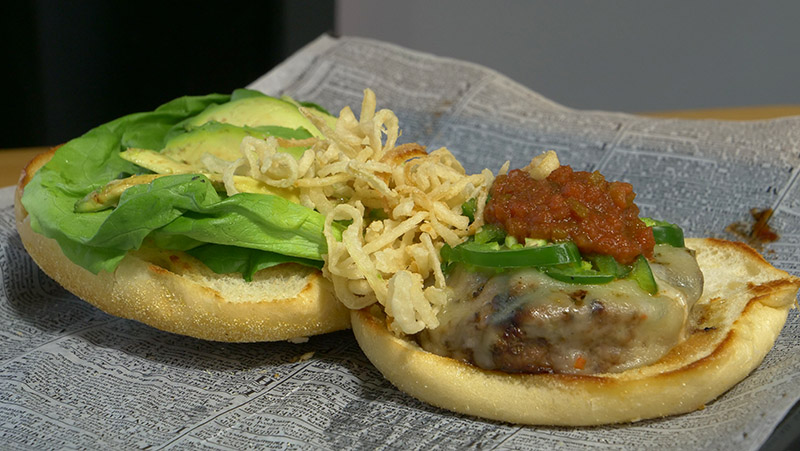 South Of The Border Burger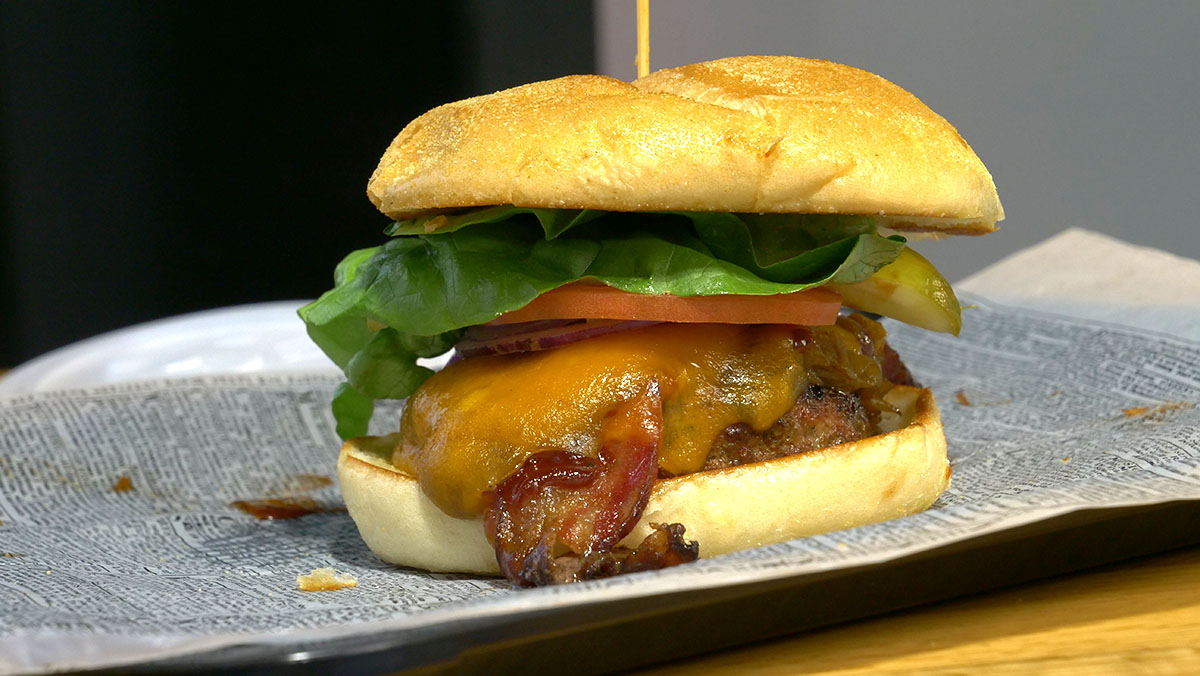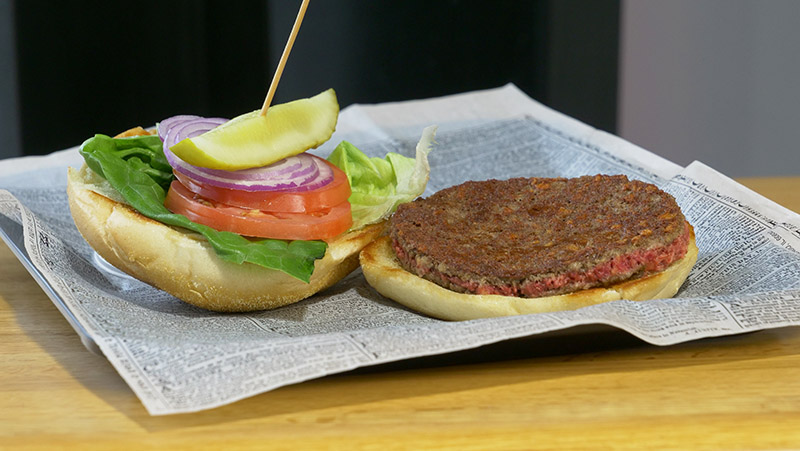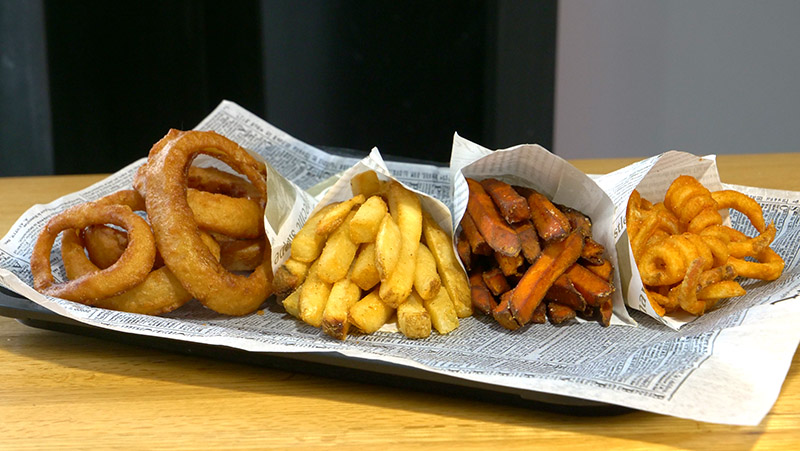 Check out our Variety of Fries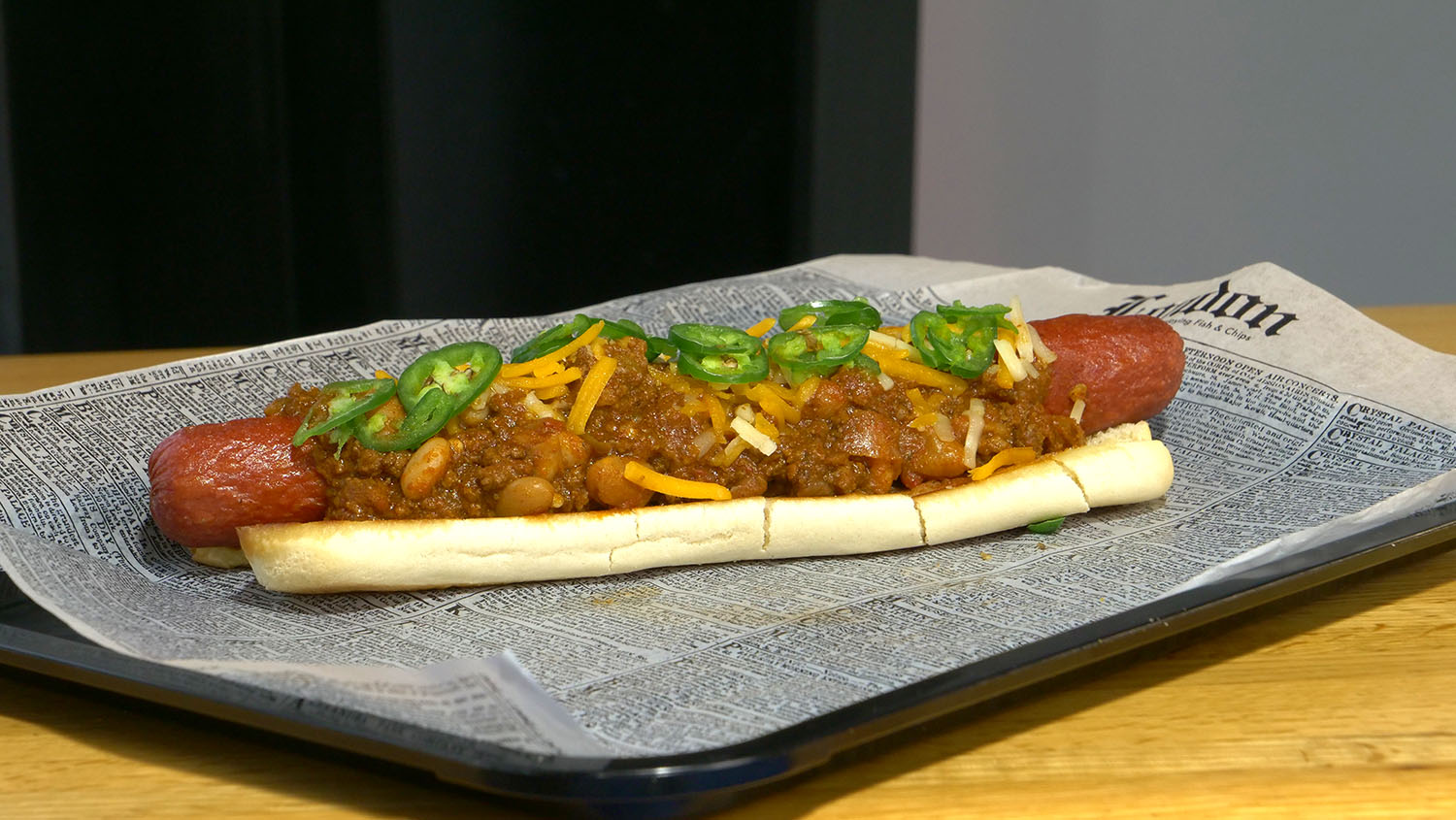 Footlong Fried Chili Cheese Dog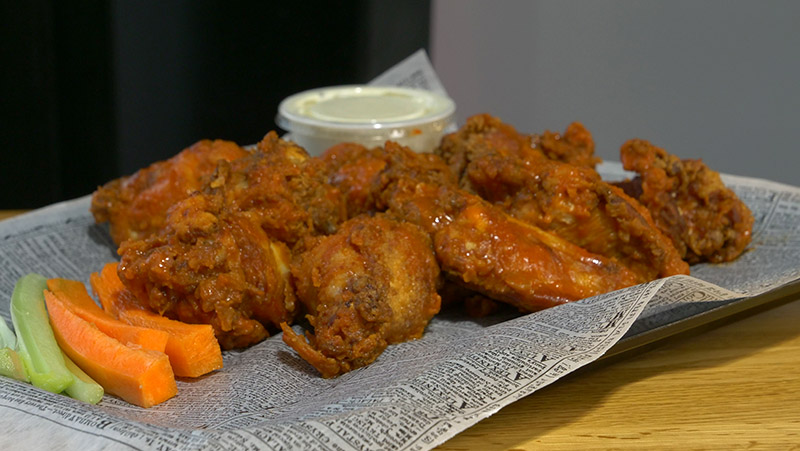 SIDES
HOUSE POTATO CHIPS
CURLY FRIES
STRAIGHT FRIES
SWEET POTATO FRIES
FRUIT CUP
ONION RINGS
ZAPPS POTATO CHIPS
SNAPPY SLAW
PASTA SALAD
POTATO SALAD
BEVERAGES
ICED TEA OR COKE FREE STYLE FOUNTAIN
20OZ CUP 
30OZ CUP 
REFILLS INCLUDED
TAKE OUT BEVERAGE 20OZ BOTTLE

ASK FOR AVAILABLE FLAVORS
ORANGE JUICE, MILK, CHOCOLATE MILK
FRESH BREWED RITUALS HOT COFFEE
REGULAR OR DECAF 10OZ CUP 
20OZ CUP 
COLD PRESSED NITROGEN INFUSED COFFEE
10OZ CUP 
20OZ CUP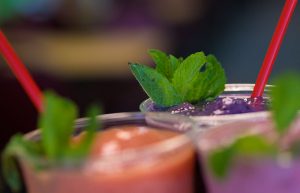 Try our delicious smoothies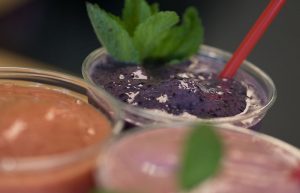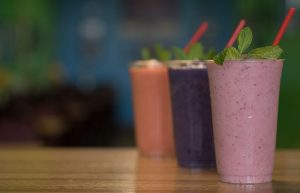 Energizing and Refreshing